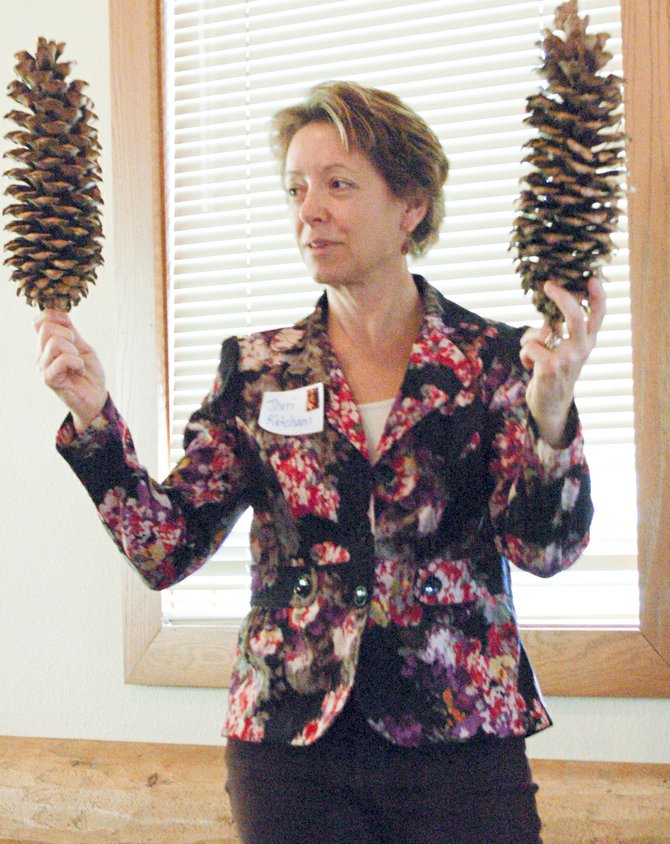 Jheri Ketcham of the Yakima Area Arboretum holds up large pine cones at the Nouvella Club meeting last week. Ketcham led the ladies of the club on a slide show tour of the seasons at the arboretum.

Stories this photo appears in:

Jheri Ketcham made a good argument that there isn't really a bad time to visit the Yakima Area Arboretum, during a speech to the Nouvella Club at Sunnyside's Snipes Mountain Restaurant and Brewery late last week.