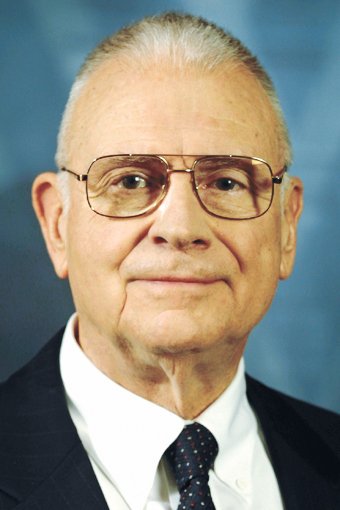 Lee H. Hamilton
Stories this photo appears in:
After Congress came within a hair's breadth from shutting down the Department of Homeland Security a few weeks ago, members of the leadership tried to reassure the American people.
The question usually comes toward the end of a public meeting. Some knotty problem is being discussed, and someone in the audience will raise his or her hand and ask, "Okay, so what can I do about it?"

With the 114th Congress just underway, the political world is focused intently on the road ahead.

We are one glum country.
Given all the words and images devoted to the recent midterm elections, you'd think the results had told us something vital about the future of the country.

As election season approaches, I've been pondering a crucial issue about the role of government in our society. It's that our government often fails - and that we need to address this.

It's no news that Congress is unpopular. In fact, at times it seems like the only real novelty on Capitol Hill would be a jump in its approval rating.

These days, the scandal involving long wait times at VA hospitals can feel like some made-in-Washington D.C. spectacle generated by politicians looking for headlines.
It's depressing to read poll after poll highlighting Americans' utter disdain for Congress.

These are hard times for Congress.

Let's start with the obvious: a democracy needs intelligence agencies.