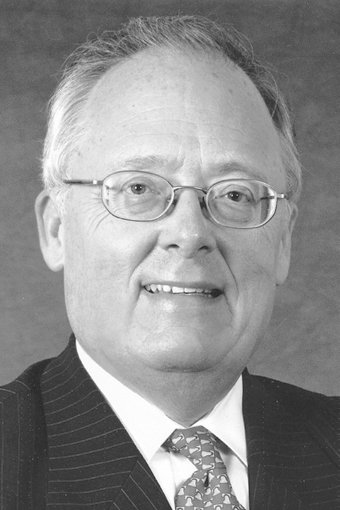 Ed Feulner
Stories this photo appears in:

There's a reason the words "I'm from the government, and I'm here to help" are a punchline.
Many of us launch a new year with resolutions. We may not write out a formal list, but something about the arrival of Jan. 1 makes us want to do better.

America is built on the philosophy of bootstrapping, or pulling yourself up through your own talents and abilities. And no tool is better suited for doing that than a good education.

Conservatives believe that America is an exceptional nation because, unlike any other nation, it is founded on an idea - the idea that "all men are created equal" and are endowed by their creator with "certain unalienable rights," among them life, liberty and the pursuit of happiness.

President Obama's most recent visit to Asia probably struck many Americans as simply the latest round of executive-level diplomacy - basically the kind of trip abroad that chief executives have been making for decades.
Ever heard of Skip Pescosolido? I hadn't either until very recently, but I'm glad I did. Without Skip, we'd all be paying higher grocery bills.

Hike the minimum wage. For politicians trying to show their concern for those on the lower rungs of the economic ladder, it's a simple solution. And it's catching on again, with several states and municipalities approving local hikes, and a proposal before Congress to hike it an unprecedented amount, from $7.25 to $10.10 per hour over the next two years.
To paraphrase a famous Mark Twain quote, suppose you passed a farm bill. And suppose you passed a food stamp bill. But I repeat myself.