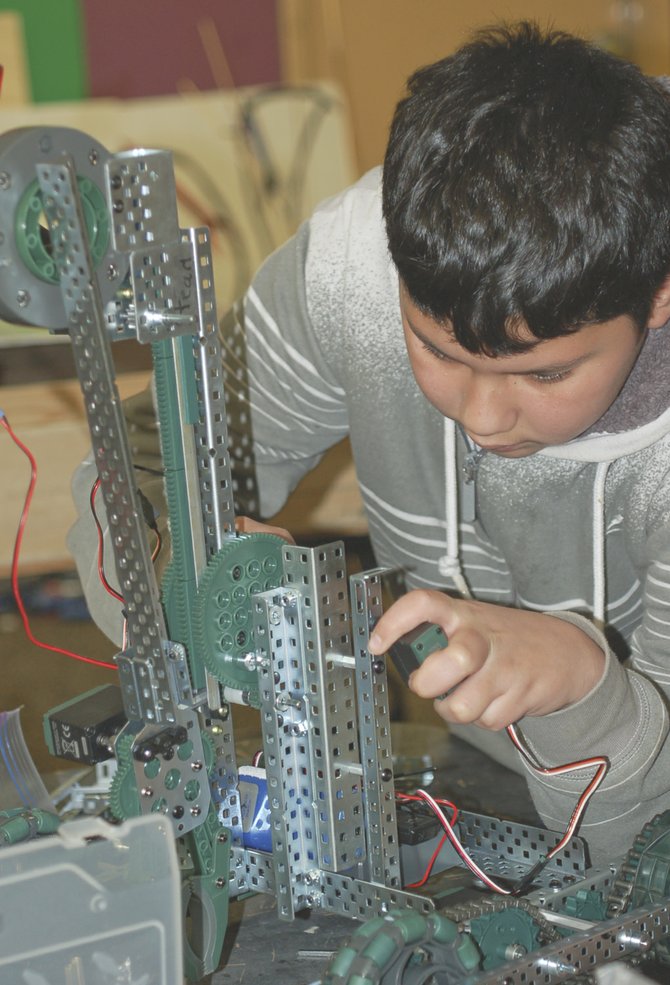 Nathan Guzman makes final adjustments to electrical connects on his team's robot. The robot is composed of 32 major parts, including a workable lift arm and claw.

Stories this photo appears in:

Wheels, gears and bands of steel held together with nuts and bolts can occupy hours of time for the young engineers taking part in this year's robotics after-school activities.