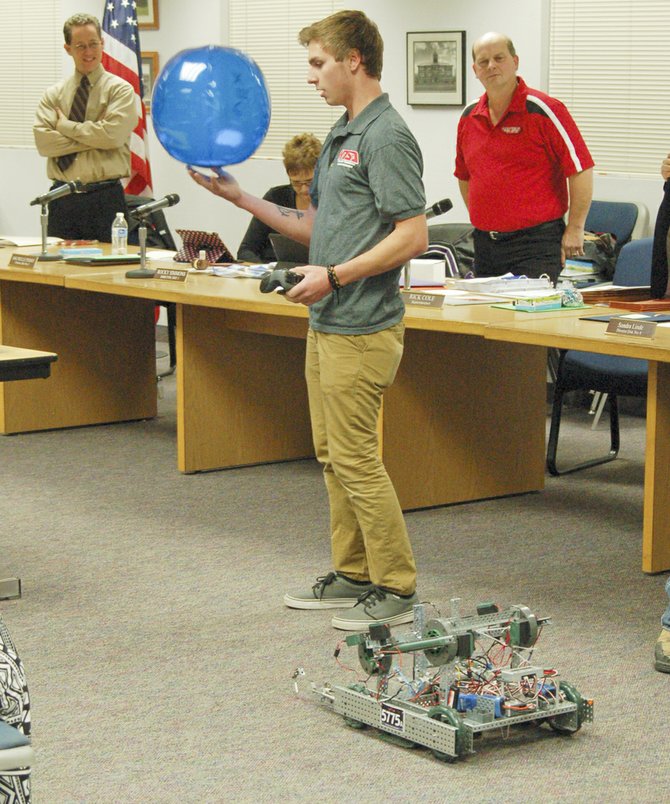 Cody Stiltner explains how this year's robot competition works to the Sunnyside School Board. The ball he's holding is weighted so robots can pick it up instead of simply pushing it. Stiltner used his robot to demonstrate the rules of the contest and the engineering challenges the students face when going into a competition.

Stories this photo appears in:
School board directors asked for more information about a proposal for a pilot agreement between the Sunnyside School District and Sunnyside Transformation Yakima Valley before taking action.