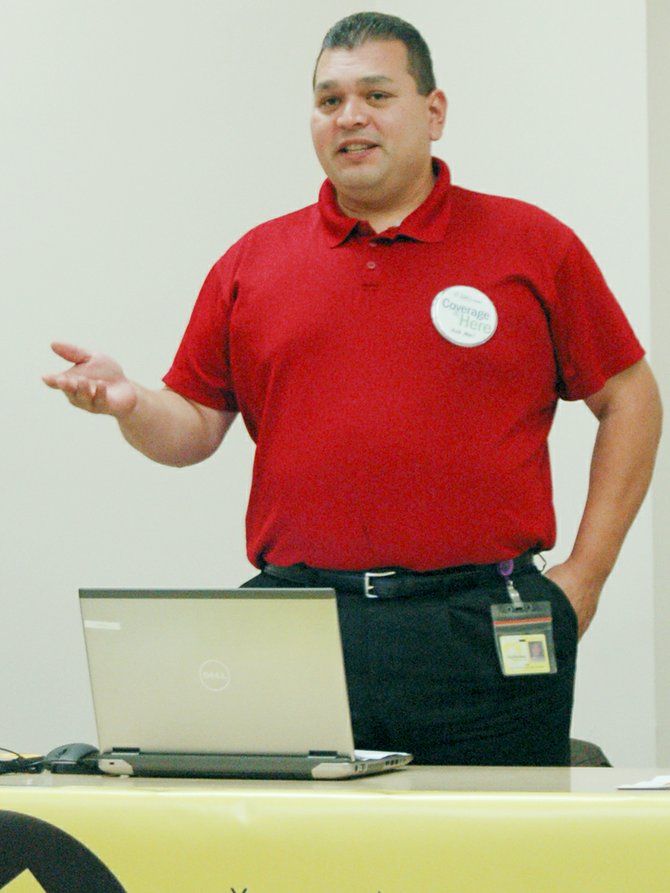 Jorge Rodriguez of Yakima Neighborhood Health Services explains the Washington State Health Benefit Exchange at a meeting held yesterday at the Sunnyside Library. Rodriguez is the Central Washington coordinator for Washington state's Healthplanfinder and has helped to train in-person assisters around Yakima and Kittitas counties. Many local health clinics will have in-person assisters available for their patients to help with health care sign-ups.

Stories this photo appears in:
Despite some technical difficulties, the Washington State Health Benefit Exchange has gone live and people who have no health insurance will have the opportunity to sift through competing plans on-line, over the phone or with an in-person assister to find affordable coverage.