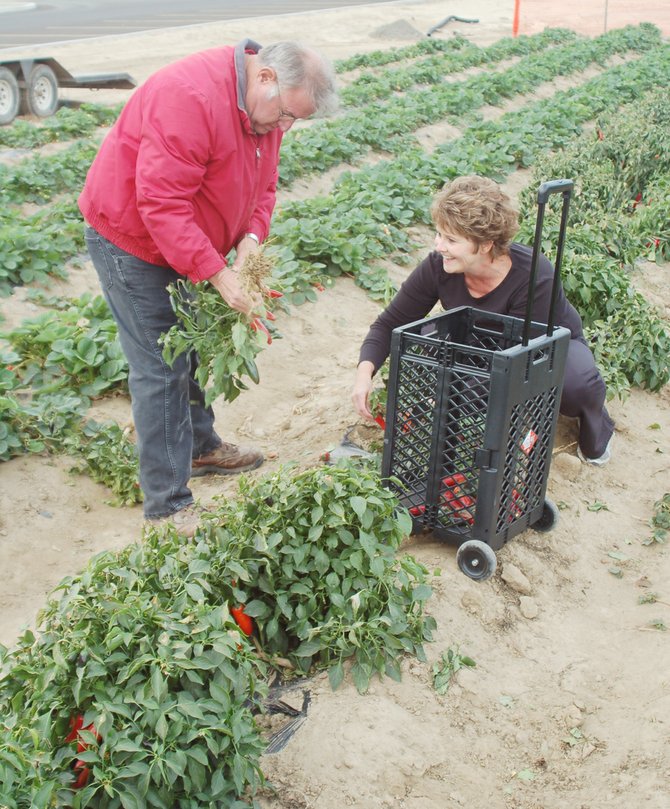 Transformation Sunnyside volunteer Rosie Haak helps Don Underwood harvest some peppers from the community garden, or youth ranch. Underwood takes the peppers and distributes them to his neighbors who are unable to get out on their own.

Stories this photo appears in:

Peppers, eggplant, pumpkins and strawberries are in abundance at a three-acre community garden adjacent to the Sunnyside Christian Reformed Church on 16th Street near Sierra Vista Middle School.