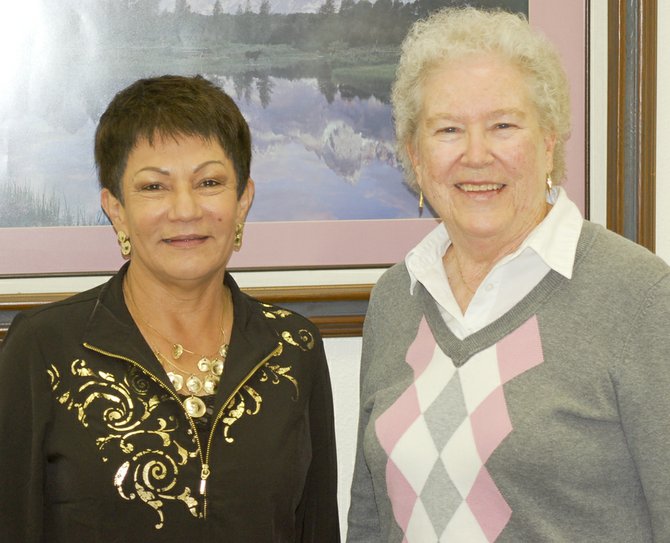 Nuestra Casa Executive Director Dr. Esperanza Lemos (L) was introduced to the Sunnyside Ministerial Association yesterday morning by the agency founder, Sister Mary Rita Rohde (R). Lemos took over Nuestra Casa's top spot on July 1.

Stories this photo appears in:
Dr. Esperanza Lemos has come a long way to become the new head of a small Sunnyside women's empowerment organization. She admittedly is a beacon for those women seeking to improve their lives through education.