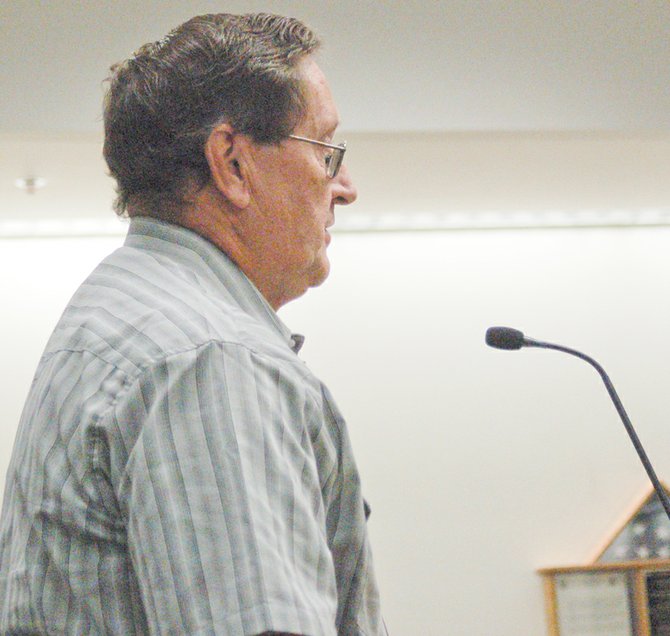 Ron Stremler of Sunnyside speaks to the Sunnyside City Council about an incident near his home. He claims he reported suspicious activity at a vacant house only to have police ignore the incident, fail to secure the house and fail to log it, which he classified as the falsification of reports.

Stories this photo appears in:

Comments by members of the public led to an emotionally charged speech by Deputy Mayor Don Vlieger at the end of last night's Sunnyside City Council meeting.