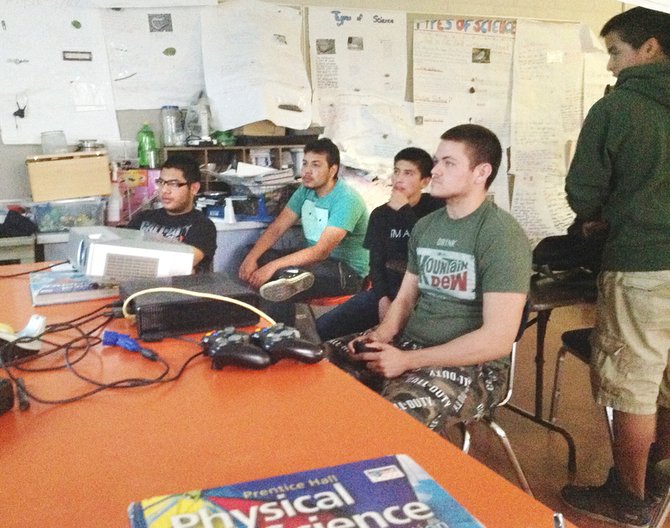 Settling in for a day of video game mastery are Mabton High School students (L-R) Jose Altamirano, Omar Orozco, Enrique Leyva and Nathan Herrera. Altamirano was named PlayStation tournament winner after 5-1/2 hours of play.

Stories this photo appears in:

Combining his love of video gaming and the need to create a senior project, Mabton High School senior Jenaro Orozco settled on the perfect solution.