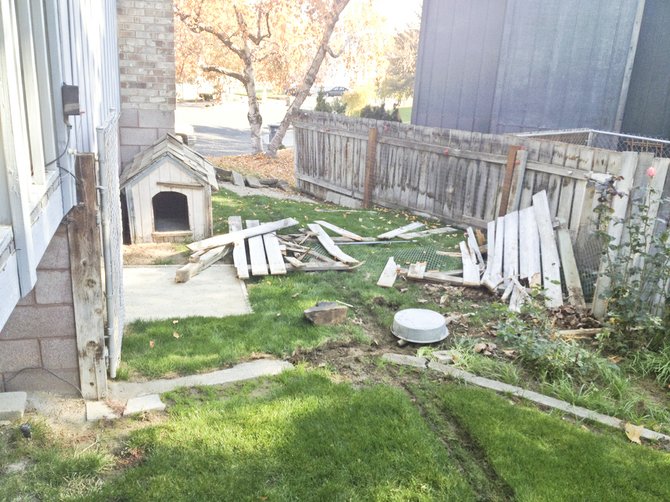 One of the casualties from last night's high speed chase, involving police and a carjacker, was this yard on Sunnyside's Rainbow Lane. The suspect led police to the Cherry Hill area near Granger, where he crashed the stolen vehicle and fired a shotgun at a Sunnyside police officer, before forcing his way into a home there and injuring a female occupant of the house with another shotgun blast.

Stories this photo appears in:

Suspect shoots woman before taking her hostage
A Toppenish man has been identified as the carjacker who ended up shooting it out with Sunnyside police last night.