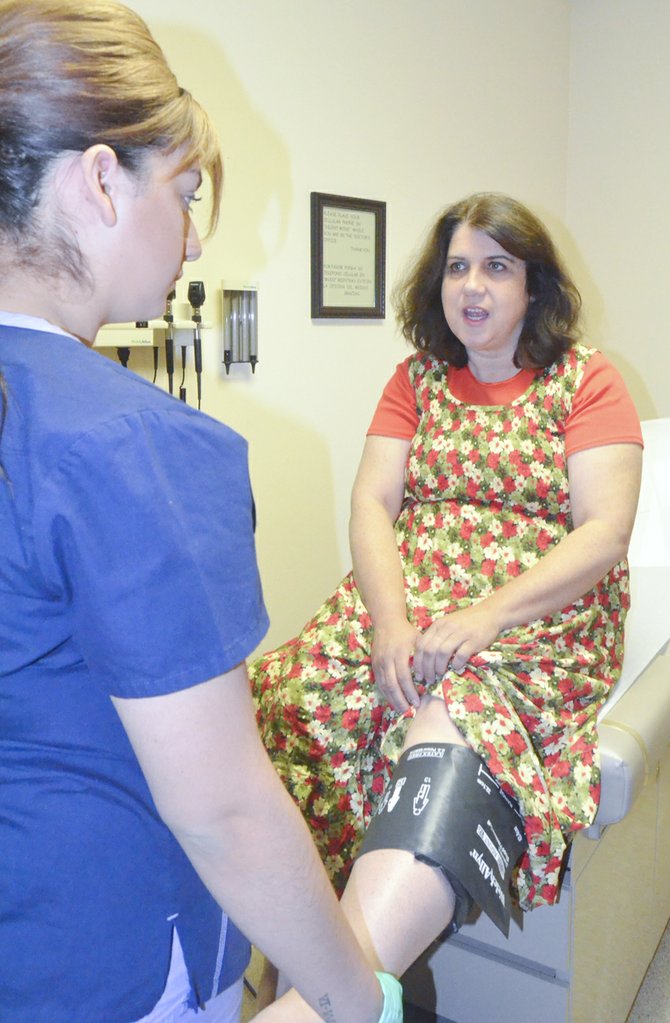 YV-Tech student Veronica Ruiz conducts a blood pressure test on Sandra Linde's left leg. Linde was concerned about the leg because it swells more than her other leg.

Stories this photo appears in:

There are number of health concerns that greatly impact daily living for people from all walks of life.