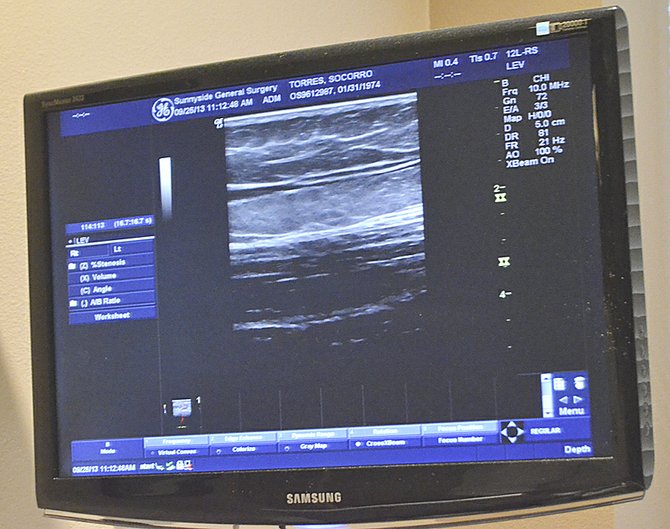 An ultrasound of Sandra Linde's leg shows an enlarged artery. Dr. David Shoemaker said varicose veins, edema and cramping legs can be the result of valves inside the legs not working properly.

Stories this photo appears in:

There are number of health concerns that greatly impact daily living for people from all walks of life.