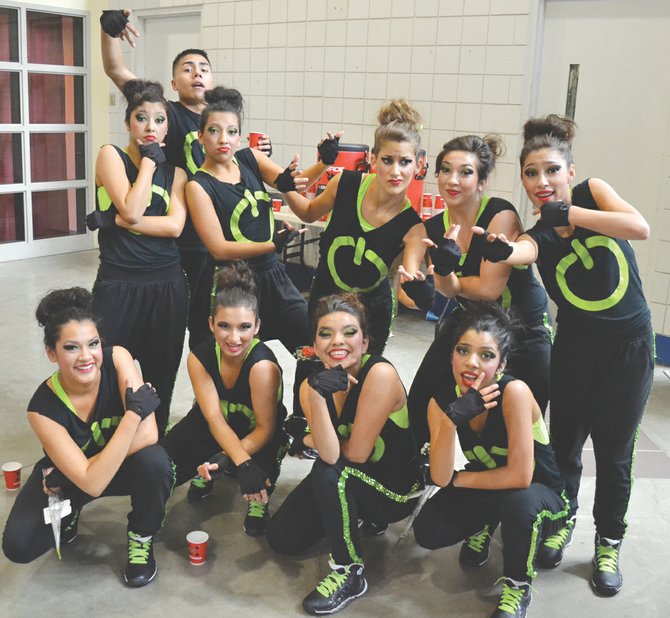 The Grizzly Dance Team celebrates and unwinds backstage after performing last Saturday on the SunDome court. Participants on the Sunnyside High School dance team's State roster include Stefani Anciso, Ebony Chavez, Ingrid Brambila, Kimberly Calva, Adrian Campos, Alyson Carrillo, Monica Echauri, Kayla Esqueda, Kimberly Flores, Larissa Fuentes, Eric Guizar, Itzel Justo-Garcia, Hunter Perez, Cassandra Rodriguez, Samantha Rodriguez, Karissa Rojas and Alondra Tiliano.

Stories this photo appears in:

Living up to its theme of power, the Grizzly Dance Team was indeed "on" with an impressive performance that garnered second-place honors at the Dance/Drill State Tourney at the SunDome last Saturday.