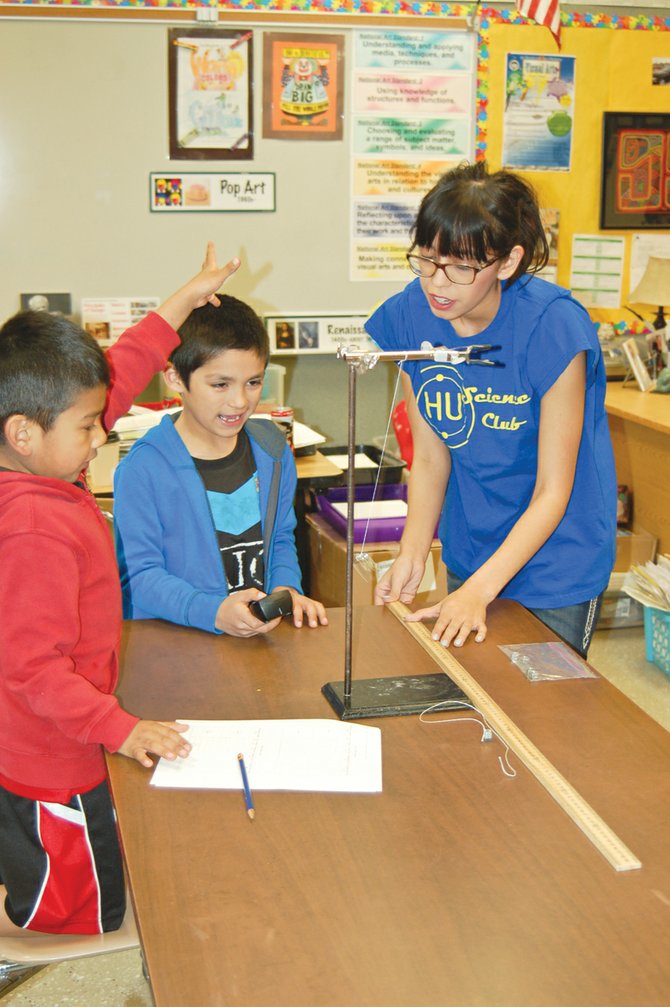 Omar Vargas and Miguel Pacheco (L-R) are taught basic physics by Maria Bernal, a Heritage University student. The Outlook students were taught how leg movement and speed can affect the way a soccer ball travels, using weights and strings to demonstrate.

Stories this photo appears in:

OUTLOOK – School's not in session, but students in Outlook have been able to spend several days this week at Outlook Elementary having fun while learning along the way.