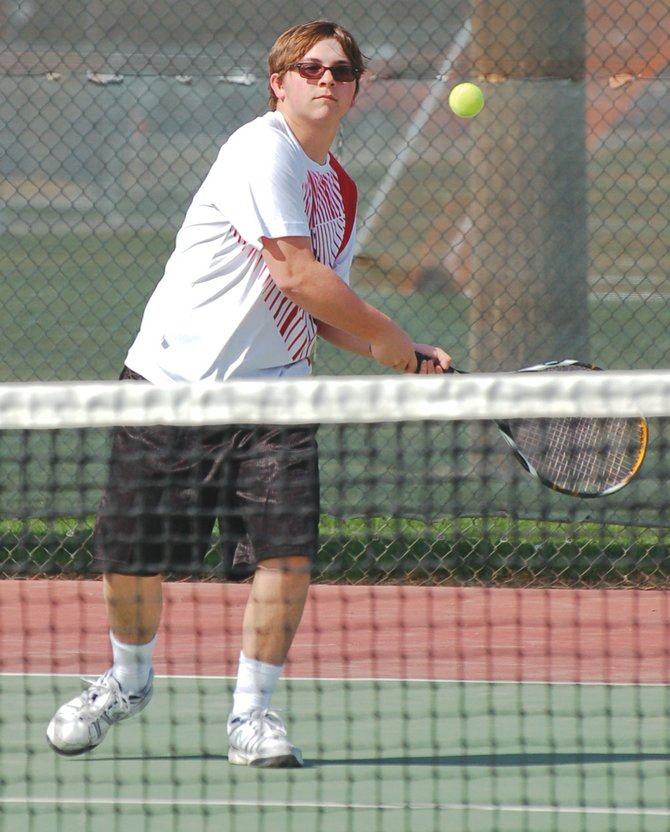 Grizzly Nathan Laverman continues to be cool as ice on the court for Sunnyside, winning in three sets yesterday in the league opener for the Sunnyside squad.

Stories this photo appears in:

The tennis league opener against Eisenhower was a mixed bag for Sunnyside. The boys squad (1-0, 1-3) managed a solid 6-1 victory, but the girls squad fell 6-1 to the Cadets.