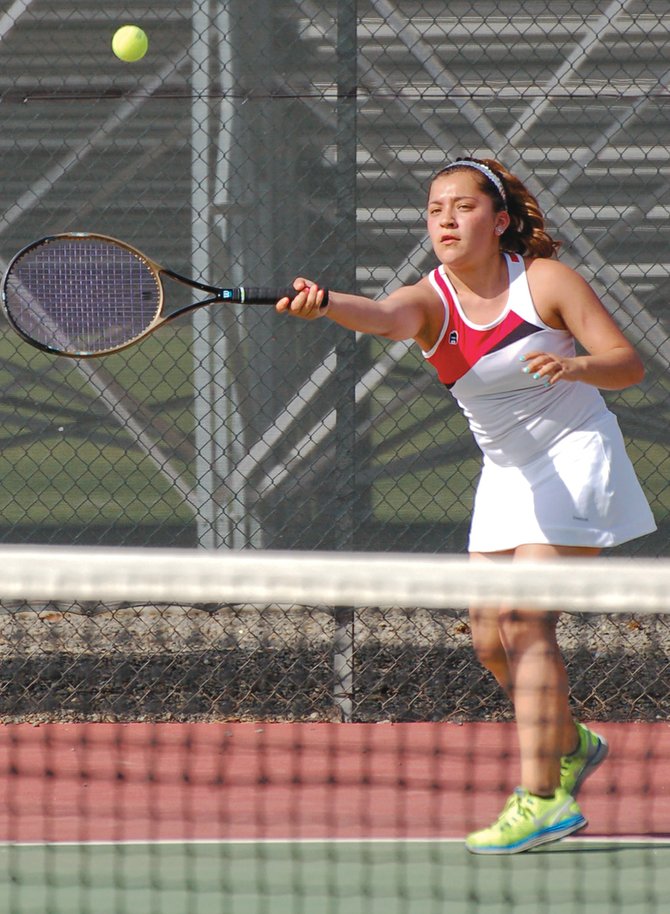 Sunnyside's Elexis Lepe won a few serves, but ultimately lost her match against Eisenhower yesterday.

Stories this photo appears in:

The tennis league opener against Eisenhower was a mixed bag for Sunnyside. The boys squad (1-0, 1-3) managed a solid 6-1 victory, but the girls squad fell 6-1 to the Cadets.