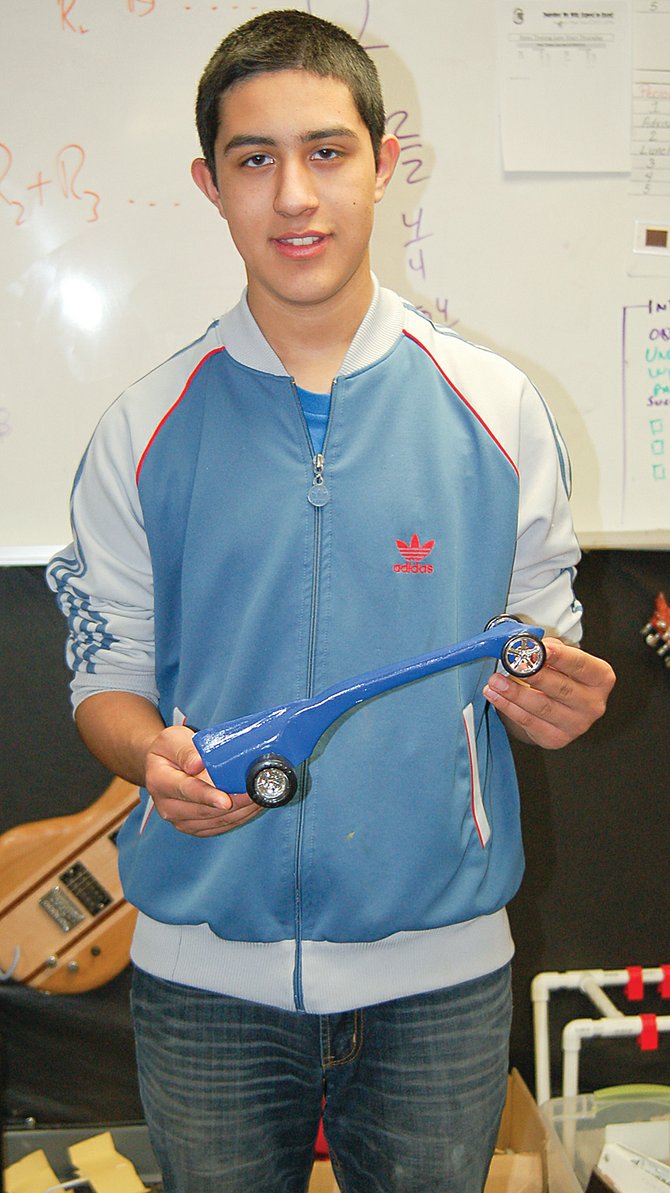 Kevin Alonso, who finished ninth at state in the dragster design competition, would have placed fifth according to his advisor, Spencer Martin, if only the project had been adequately documented. "It's the paperwork that kills you," said Martin.

Stories this photo appears in:

BELLEVUE – Sunnyside High School's Cody Pillatos-Stiltner knows how to keep a wooden plane in the air, and he can now claim to be the best in the state at his craft.