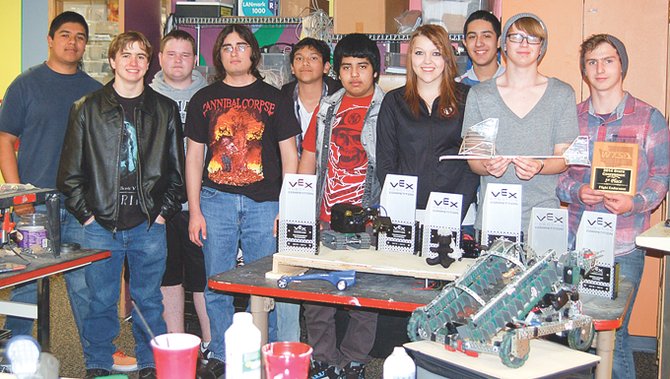 Sunnyside High School TSA students pose with some of the hardware they've won this year, including numerous trophies for robotics. Pictured are (L-R) Ramiro Gonzalez, Cody Woodworth, Tyler Colley, Sebastian Castellanos, Ariel Gurrola, Stanley Martinez, Mattie Meyers, Kevin Alonso, Tarrin Daniel and Cody Pillatos-Stiltner.

Stories this photo appears in:

BELLEVUE – Sunnyside High School's Cody Pillatos-Stiltner knows how to keep a wooden plane in the air, and he can now claim to be the best in the state at his craft.