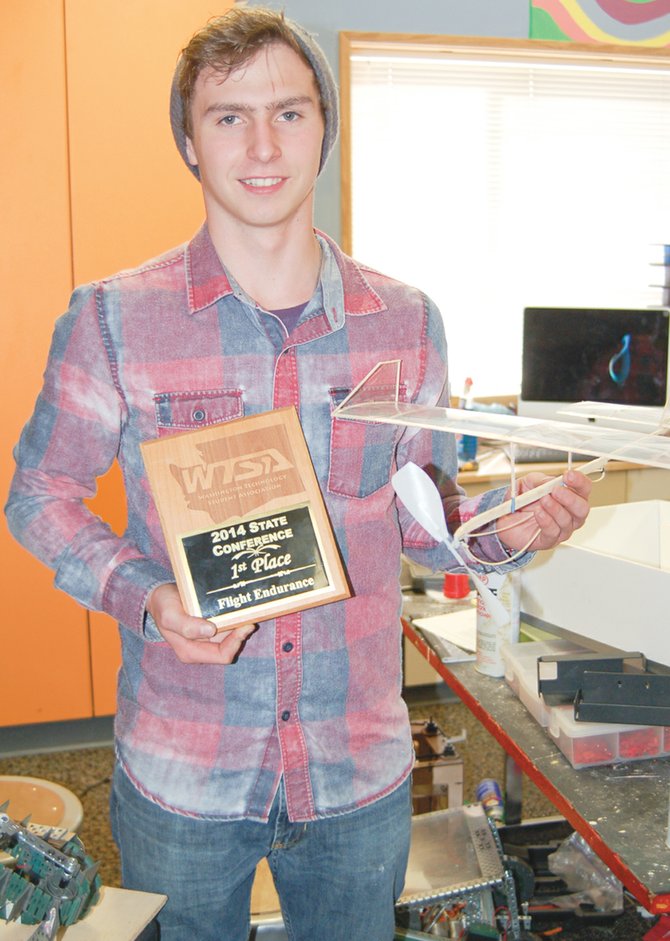 Earning first place honors at the State TSA competition in flight endurance was Sunnyside's Cody Pillatos-Stiltner. He finished second last year in the competition, which measures how long a rubber-band powered plane stays in the air. This year, Pillatos-Stiltner's plane hit the ceiling, literally, but still managed to stay in the air longer than the competition.

Stories this photo appears in:

BELLEVUE – Sunnyside High School's Cody Pillatos-Stiltner knows how to keep a wooden plane in the air, and he can now claim to be the best in the state at his craft.