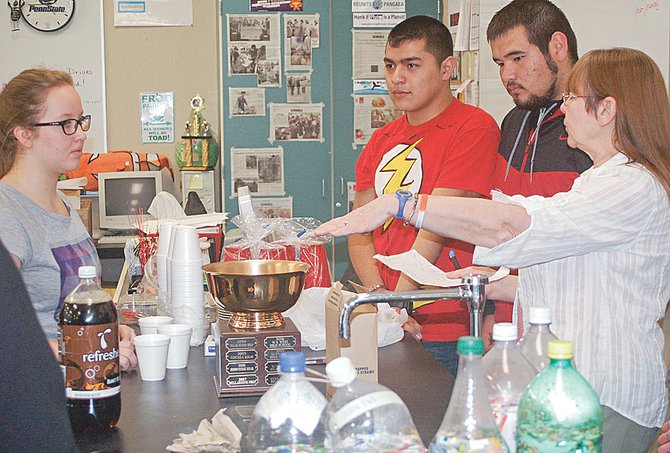 Sunnyside High School science teacher Joyce Stark (far right) gives instructions for making a giant root beer float in the state traveling trophy bowl which was awarded to the Sunnyside High School state science fair team last week. "It's a time honored SHS tradition to drink from the trophy bowl," said Stark. Also pictured (L-R) are Payton Sample, Xavier Hernandez and Juan Casas.

Stories this photo appears in:

It's a longstanding tradition for Sunnyside High School's state science fair winners bringing home the coveted traveling trophy to celebrate with giant root beer floats. Nobody says the creamy confection can't be enjoyed directly from the trophy itself.