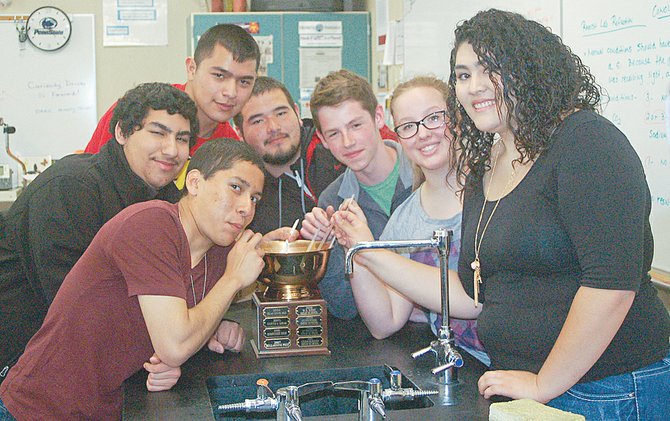 Ready to drink their root beer float from the coveted and richly deserved Washington State Science and Engineering Fair traveling trophy are (L-R) David Jimenez, Isacc Perez, Xavier Hernandez, Juan Casas, Cole Gardner, Payton Sample and Gardenia Contreras. The science fair participants attended the state fair last weekend in Bremerton, bringing home the trophy for the second year in a row.

Stories this photo appears in:

It's a longstanding tradition for Sunnyside High School's state science fair winners bringing home the coveted traveling trophy to celebrate with giant root beer floats. Nobody says the creamy confection can't be enjoyed directly from the trophy itself.