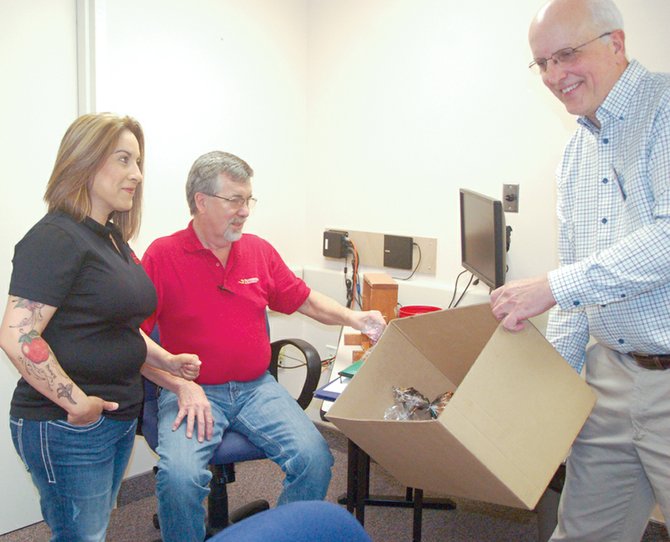 Anna Garza (L) passes out samples of her delicious caramel apples to Sunnyside Daybreak Rotary member Dave Shrewsberry with the help of club president Nick Friend at a recent Rotary meeting. Garza said she opened her Sunnyside Mom's Candied and Caramel Apples shop in Sunnyside last June. She now sells 34 varieties of caramel apples with more flavors yet to be marketed.

Stories this photo appears in:

What started out as door-to-door candied apple sales has become something of a miracle for Anna Garza, the founder of Mom's Candied and Caramel Apples of Sunnyside.