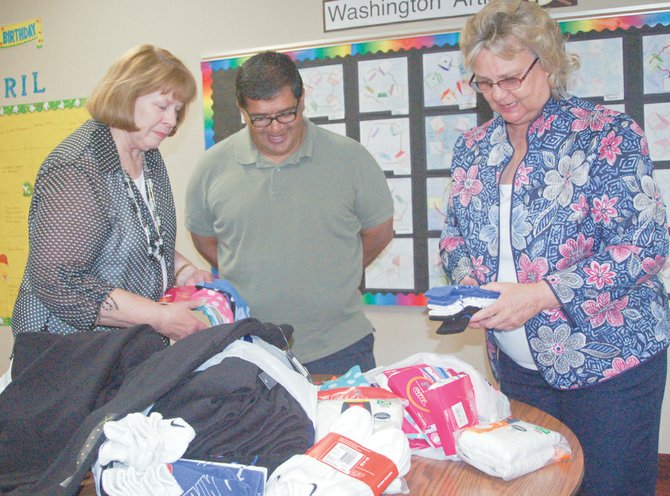 Washington Elementary School's Diego Alvarez (C) admires the piles of sweatpants, underwear and socks given to the school counselor for use by students who may need emergency change of clothes. Making the donations are Joanne Vining (L) and Lois Olson (R), representing the Yakima County Chapter of Thrivent Financial, a non-profit Christian based volunteer organization.

Stories this photo appears in:

As a former teacher, Joanne Vining knows too well that little kids have accidents at school causing them to need a quick change of clothing.