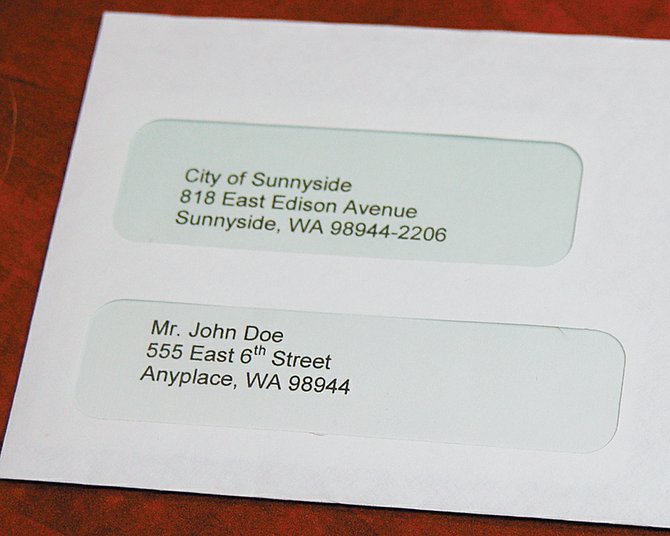 The next bills to come from the city will not have the city logo on the envelope, but should be the same otherwise. The city has outsourced billing.

Stories this photo appears in:
Residents of Sunnyside should keep an eye out for their next city of Sunnyside bills, because the envelopes will not have the familiar city logo on them.