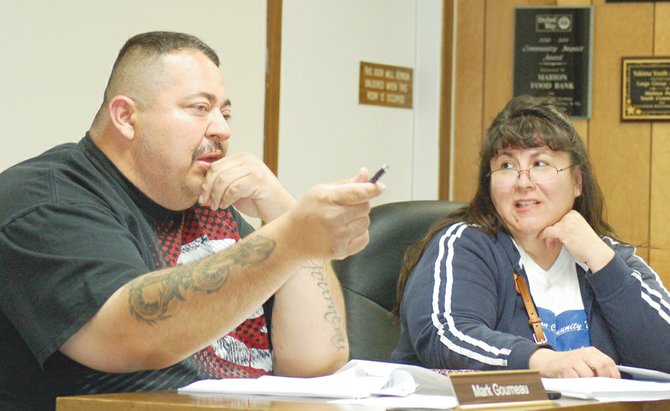 Mabton Councilman Mark Gourneau discusses the need for a kennel size description as part of the city's new dog ordinance during Tuesday night's city council study session. The city is proposing to limit the number of dogs households can have within city limits, as well as the number of dogs per kennel. Also pictured is Councilwoman Sophia Sotelo, who suggests the number of dogs be less than four per Mabton home as the city works to conquer its canine population explosion. The proposed Mabton dog ordinance is still under review by the council.

Stories this photo appears in:

In an effort to foster goodwill between the Mabton School District and Mabton City Hall, this year's "Free Dump Day" will see more Mabton youth out on the street picking up trash as part of the annual clean-up.