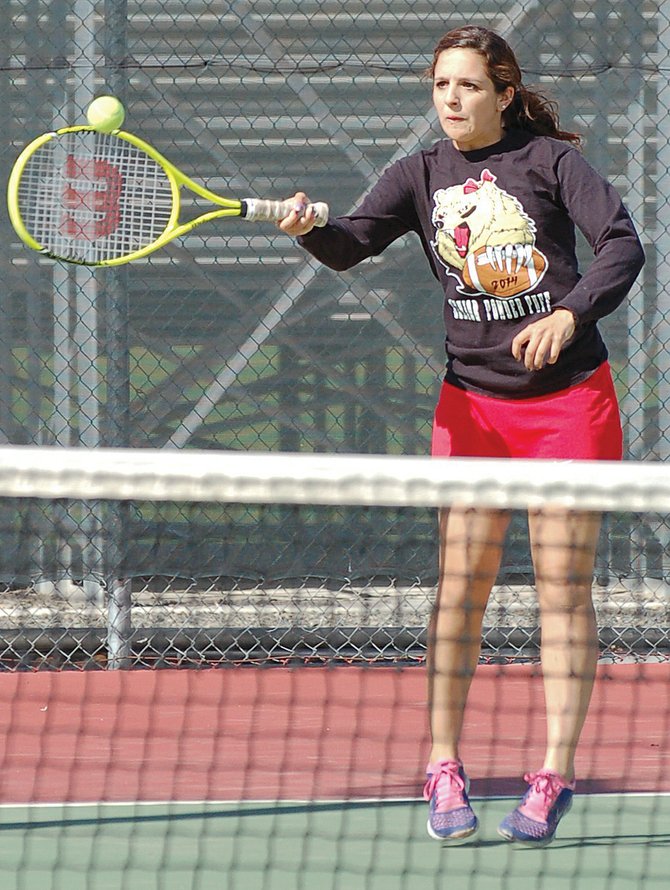 Sydnee Hernandez shows intense concentration to return the ball in a doubles loss to Eastmont Tuesday afternoon. Hernandez and Mattie Meyers lost the match 6-1, 6-1.

Stories this photo appears in:

It was the lowest ranked members of Sunnyside's tennis squads that managed to pull out wins this past Tuesday against visiting Eastmont, while the higher ranked players all fell.