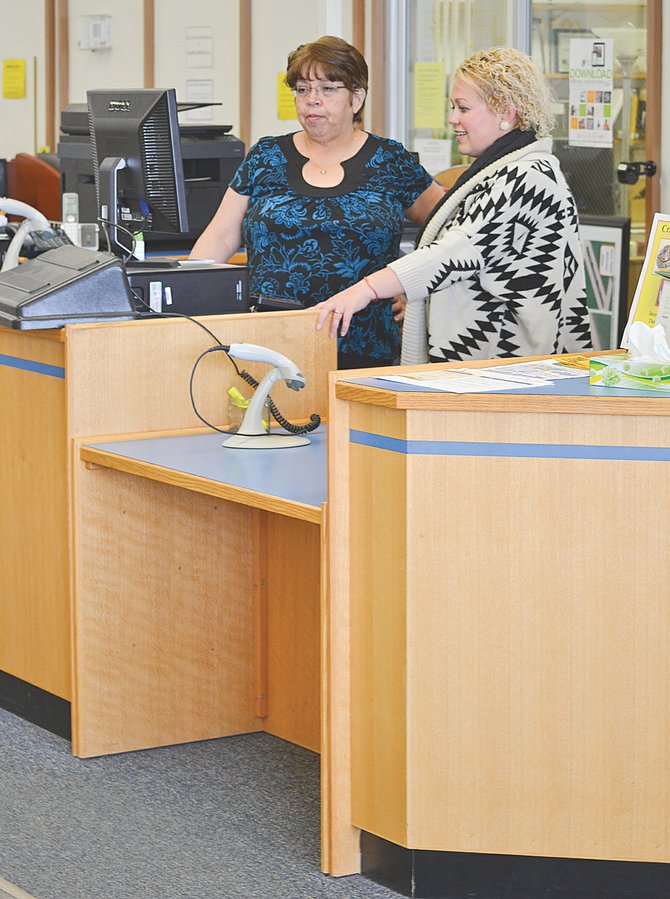 An engineering report will be conducted prior to the remodel, and one of the areas to be examined is possibly changing the layout of the Sunnyside Library circulation desk to improve service for patrons. Pictured is Marcelina Ortega, lead librarian for the Sunnyside Library (L), with regional library spokesperson Charlotte Hinderlider.

Stories this photo appears in:

$400,000 remodel being planned
Sunnyside Library patrons will be able to check out more than books this summer. They'll also be able to check out progress on a major re-model for their library.