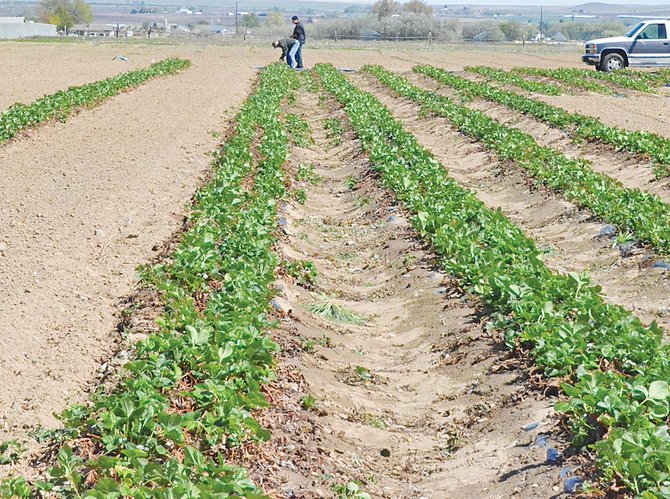 These strawberry plants have been planted in an effort to provide youth in the community an opportunity to earn community service hours and a little extra cash for clothing expenses, summer camp and other goals. Soon there will be pepper plants to be cultivated, as well.

Stories this photo appears in:

Community residents, youngsters urged to get their hands dirty
For the second year Sunnyside Transformation Yakima Valley has started its community garden and youth ranch outreach program.