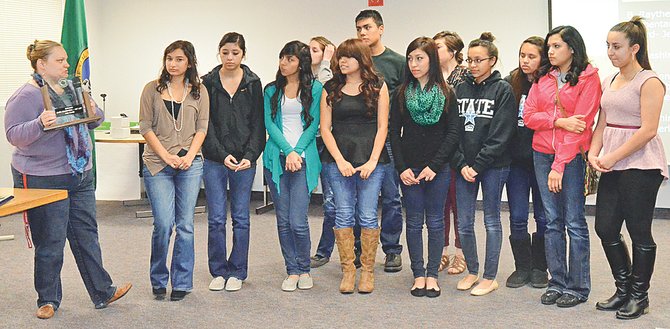 Sunnyside High School Grizzly Dance Coach Nicole Rounce (left) lauds the dance team at Thursday's Sunnyside School Board meeting. The team won runner-up honors at the 3A State competition.

Stories this photo appears in:
The Sunnyside School District has launched its new logo and motto with its newsletter to be found in mailboxes today (Friday).