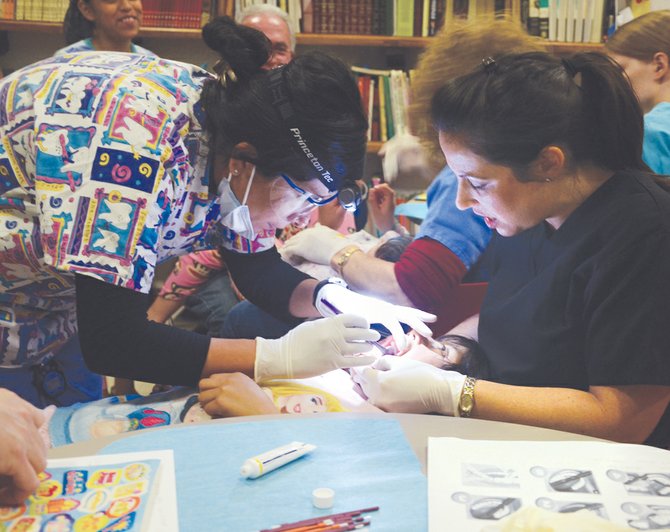 A lap serves as the dental chair during a check-up for children at Hogar Dulce Hogar in Mexico City (fundacionhogardulcehogar.org). Dr. Ruth Wise (L) supplied the expertise while other people, including Dr. Norell in Sunnyside, offered supplies.
Stories this photo appears in:

Local community rallies to help orphans around the world
When Dr. Ruth Wise planned a visit to her home country of Bolivia, she expressed a desire to help children in La Paz – to Dr. Gregory Norell, the dentist who hired her when she moved to Sunnyside more than a decade ago.