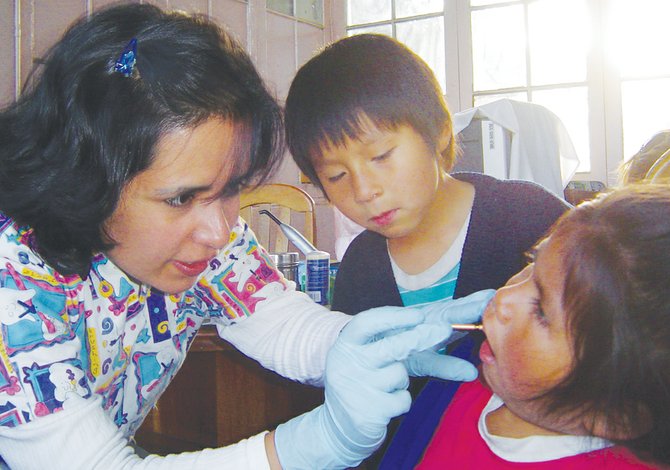 A dental check-up in La Paz, Bolivia is not as routine as in the United States for these orphans. Dr. Ruth Wise traveled to her home country in 2005, 2007 and 2009 to provide dental services for three orphanages, using supplies provided by Spavinaw Dental in Sunnyside.
Stories this photo appears in:

Local community rallies to help orphans around the world
When Dr. Ruth Wise planned a visit to her home country of Bolivia, she expressed a desire to help children in La Paz – to Dr. Gregory Norell, the dentist who hired her when she moved to Sunnyside more than a decade ago.