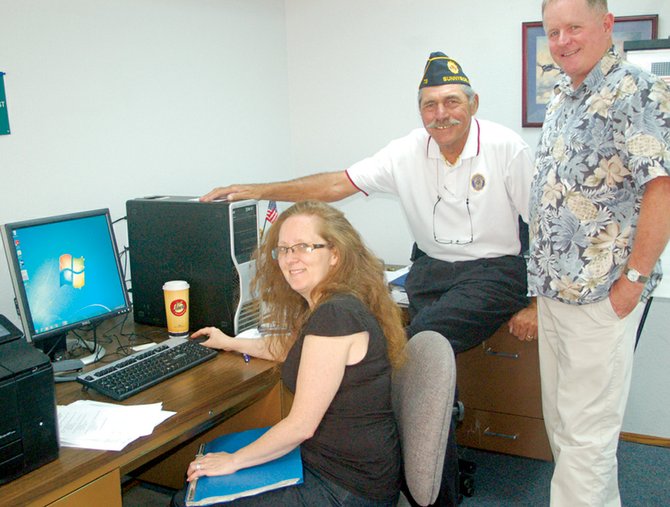 With the installation of new office equipment, Sunnyside American Legion Post 73 will now be able to help area veterans with service claims in a more timely manner, according to Post Commander Troy Monholland (center). Pictured in the new office with Monholland are DeLessa Restucci, post adjutant; and post finance director Nate Bridges, who donated the office space for the post's use.

Stories this photo appears in:

With the donation of a new computer, printer and office space, Sunnyside American Legion Post #73 is ready to begin processing local veterans' service claims from a new downtown Sunnyside location.