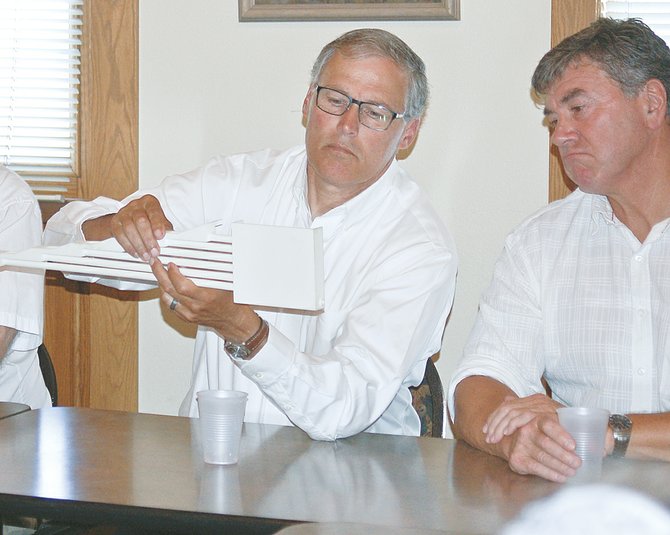 Fish habitat is one of the targets of an integrated plan for the Yakima River Basin. During a stop at a local restaurant in Sunnyside, Gov. Jay Inslee (L) and state ag director Bud Hover check out a scale model of a fish passage for dams in upper Kittitas County.

Stories this photo appears in:

Gov. Jay Inslee's plane touched down at Sunnyside Municipal Airport Tuesday afternoon as part of a statewide tour to tout the effects of climate change.