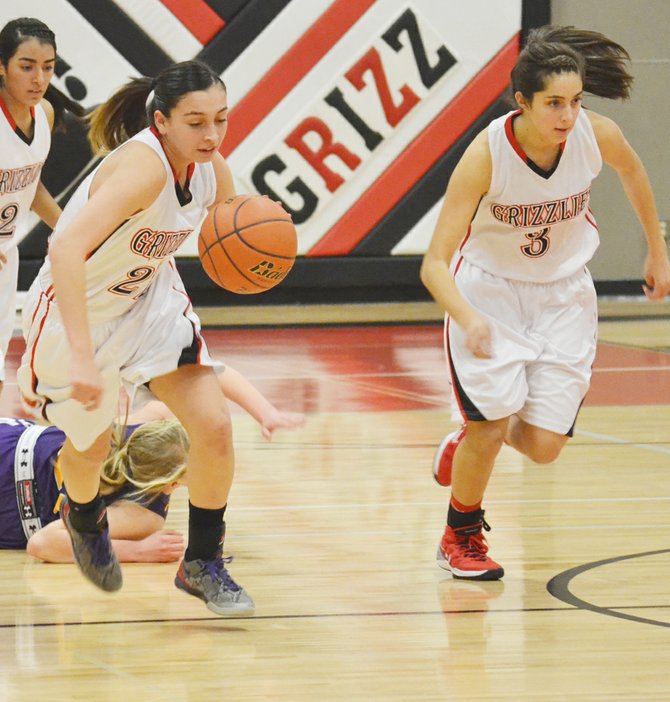 Freshman Jessica Mendoza (with ball) and senior Vanessa Alvarez lead a fastbreak for Sunnyside after the Lady Grizzlies forced Hanford into committing one of its 21 turnovers last night. Mendoza and Alvarez combined for 15 points in the 70-51 victory against the Falcons.

Stories this photo appears in:

In a sense, it was poetic justice. The only Sunnyside player the Falcons were able to contain last night - Selena Rubacava - was the one who burst Hanford's final bubble.