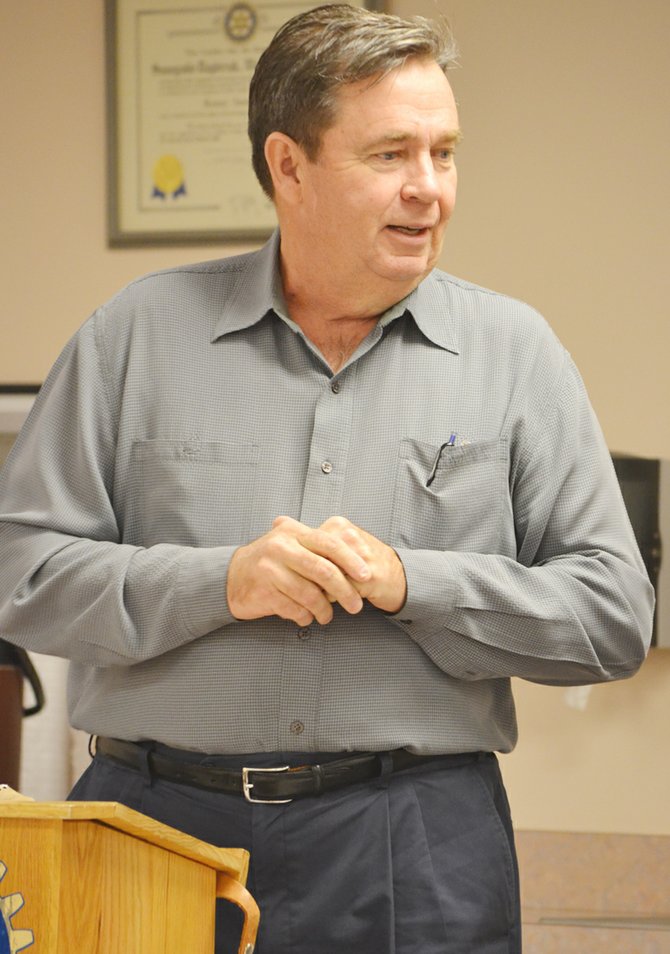 Yakima County Commissioner Rand Elliot shares updates on water issues with members of Sunnyside's Daybreak Rotary Club Wednesday morning. Elliott also touched on efforts to house more inmates from western Washington in the county jail and planning steps underway to address marijuana-related businesses in unincorporated Yakima County.

Stories this photo appears in:
Water supply and water quality are at the forefront of Yakima County's plans for 2014.