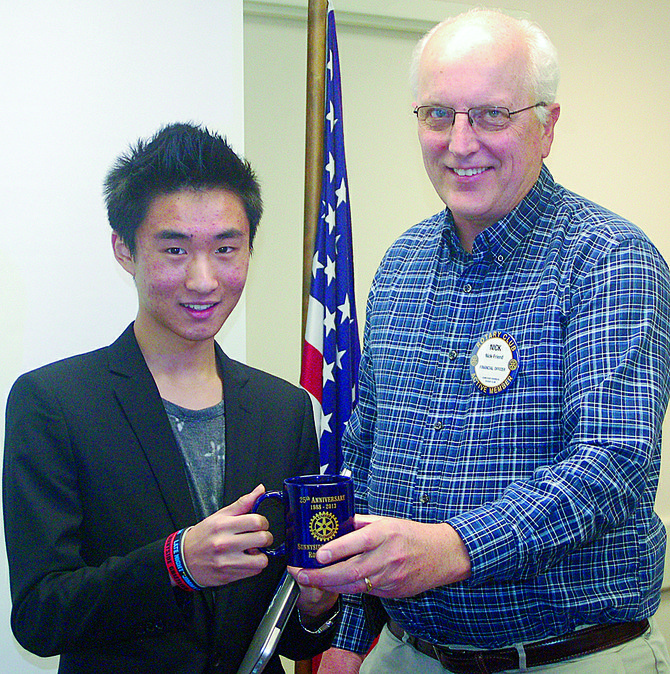 Chinese exchange student Wei Ximu accepts a Rotary coffee mug from Sunnyside Daybreak Rotary President Nick Friend. Wei, who is attending Sunnyside High School this year, was the club's guest speaker on Wednesday of this week, talking about his hometown, a city of 8.2 million people located near the Yellow Sea.

Stories this photo appears in:
Coming from a Chinese school of 10,000 students to Sunnyside High School with an enrollment of a little over 1,600 has been quite a change for International Exchange Student program participant Wei Ximu.