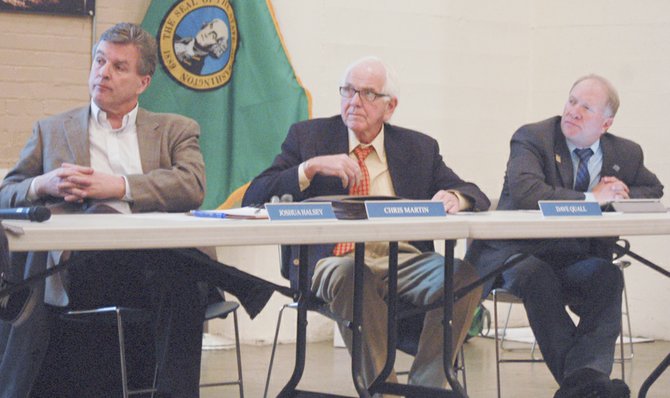 Commissioners Chris Martin, Dave Quall and Kevin Jacka (L-R) listen to the presentations and public comments last night in Yakima. The commission will be making a final decision on the 19 current charter school applications at its next regular meeting on Thursday, Jan. 30, in Seattle.

Stories this photo appears in:

YAKIMA – Despite nasty weather, more than a dozen supporters of the Sunnyside Charter Academy showed up at Perry Tech in Yakima last night to speak on behalf of the charter school application.