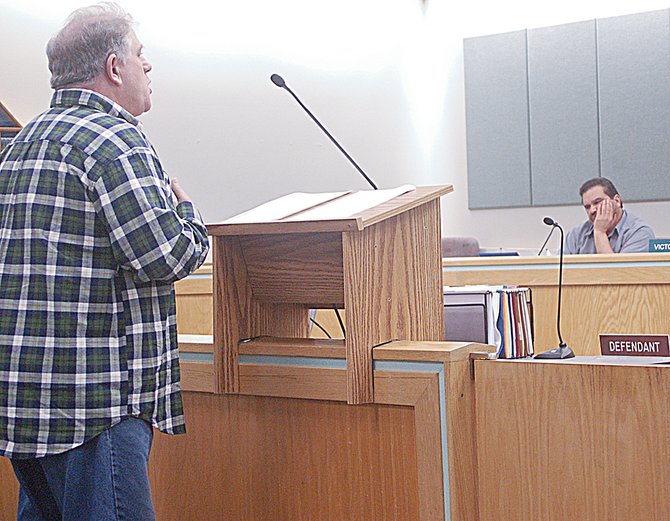 David Rand of Sunnyside, one of six local individuals seeking a state license to operate a Sunnyside retail marijuana shop, tells the Sunnyside Planning Commission that its proposed commercial retail zones are too limiting. Rand was the lone citizen to comment on the first draft of the commission's ordinance to regulate the zoning of marijuana production, processing and retail sales, during last Tuesday night's public hearing.

Stories this photo appears in:

A lone citizen's plead to expand the zoning areas for future marijuana retail shops was heard during the Sunnyside Planning Commission's public hearing regarding potential zoning regulations held last Tuesday night.