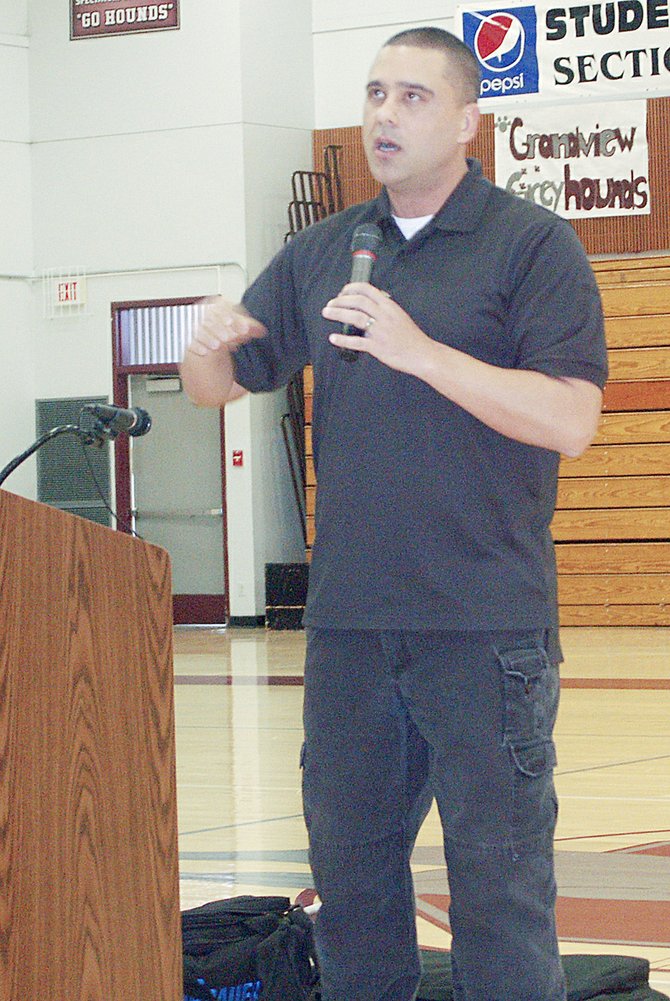 Jon Ladines tells personnel from the Grandview School District that the time it takes for police to react to a school shooting incident are 14 minutes of terror for those being threatened. Ladines, founder of Force Dynamics, has been contracted by the school district to instruct staff in stopping active shooter situations.

Stories this photo appears in:

School lockdowns are not working, according to Jon Ladines, a certified firearms instructor and school security activist.