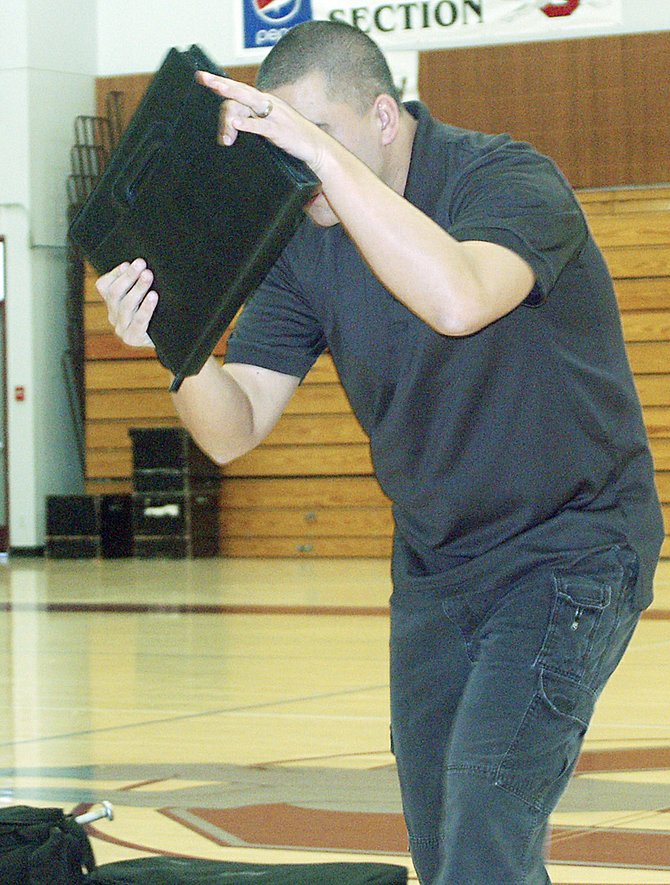 Trainer Jon Ladines demonstrates how a simple binder can change the shooter's view of his victim in a dangerous situation. He said the binder serves to block the shooter's view enough to confuse him, potentially saving the lives of his intended victims.

Stories this photo appears in:

School lockdowns are not working, according to Jon Ladines, a certified firearms instructor and school security activist.