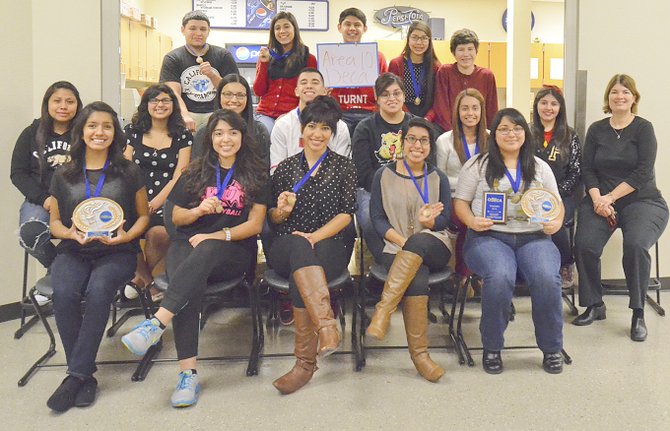 Advisor Erin Ferguson (far right) is pleased with the performance of her DECA students at the Area 10 competition held in Yakima recently. The students include (front L-R) Yesenia Garcia, Rebecca Meza, Briseida Soberanes, Shania Valencia and Karla Villanueva; (middle L-R) Yesmin Salgado, Cassandra Palapos, Celeste Garcia, Shawn Christensen, Vanessa Nieto, Nancy Vega and Dalilah Cuellar; (back L-R) Brian Acosta, Karina Perez, Manuel Calvillo, Esther Estrada and Oscar Sanchez.

Stories this photo appears in:

Sixteen members of Sunnyside High School's DECA Club brought home a total of 24 medals from the Washington State Area 10 competition held in Yakima.