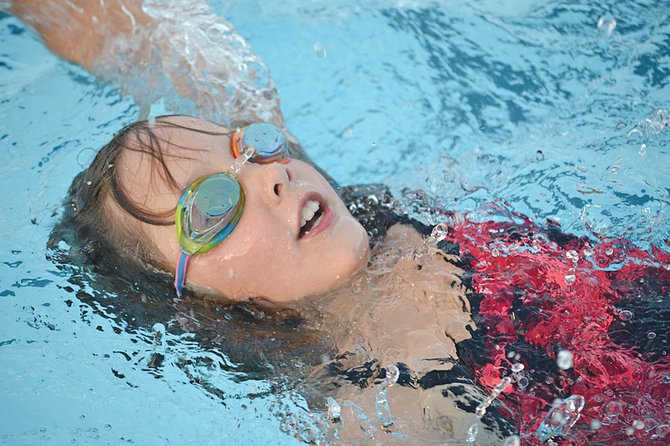 Jentry Simpson of Sunnyside swims to a fourth-place finish in the girls 8&U, 50-meter backstroke race last Thursday evening. Simpson clocked a time of 1:20.59. The winner, Prosser's Amanda Peterson, swam the length of the Sunnyside pool in 56.88 seconds.

Stories this photo appears in:

Round two action got underway for the Sunnyside swim team last Thursday, and it was more of the same for the Sharks.