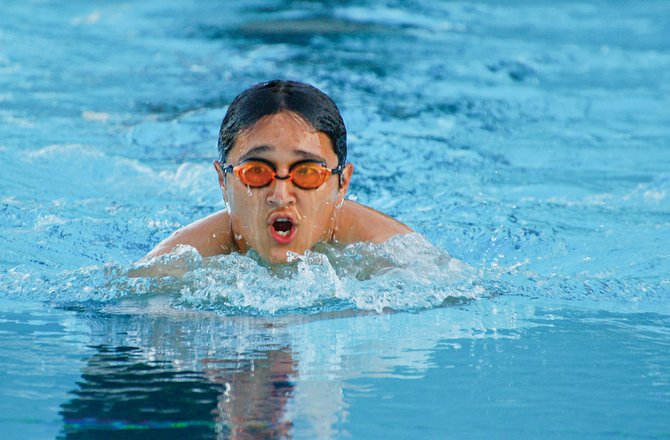 Sunnyside's Carlo Rodriguez breathes deep as he competes in the 50-meter breaststroke at the first swim meet of the season. Rodriguez had a better night in the 50-meter butterfly, placing first in his age category.

Stories this photo appears in:

Not facing much of a test in their season opener, the Sunnyside Sharks rang up a convincing 639-60 victory over the Naches Barracudas last night.