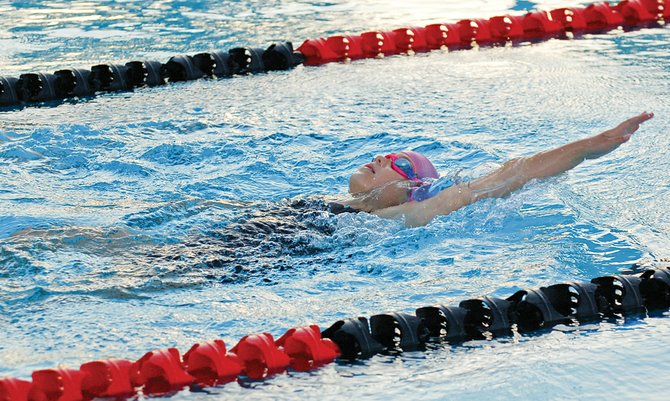 Nadia Stroh swims to a fourth-place finish in the 50-meter backstroke at the Sunnyside pool last night. Stroh, 7, also swam well in the butterfly, coming in second to teammate Avery Bonzi.

Stories this photo appears in:

Not facing much of a test in their season opener, the Sunnyside Sharks rang up a convincing 639-60 victory over the Naches Barracudas last night.