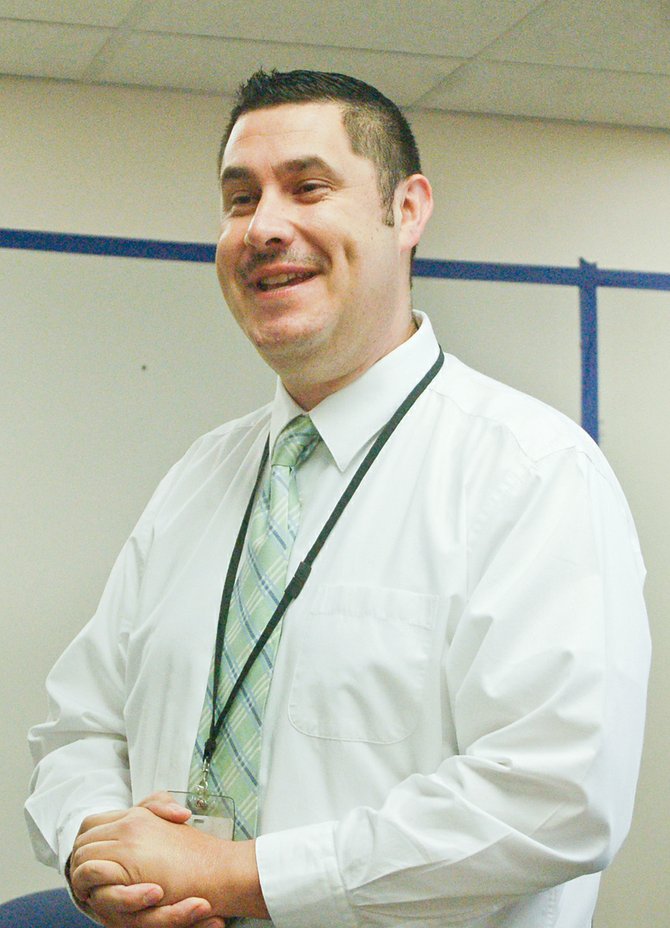 Nathanael Marchello says Sunnyside-based Center for Community Health Promotion staff can often be seen at area health fairs, handing out diabetes awareness and cancer prevention materials. "We even offer small group discussions in a person's home in order to get healthy life options information into the community," he told the Sunnyside Daybreak Rotary members Wednesday morning.

Stories this photo appears in:
Convincing people to go in for cancer screenings is the biggest part of Nathanael Marchello's job as a community health promoter for the Center for Community Health Promotions.