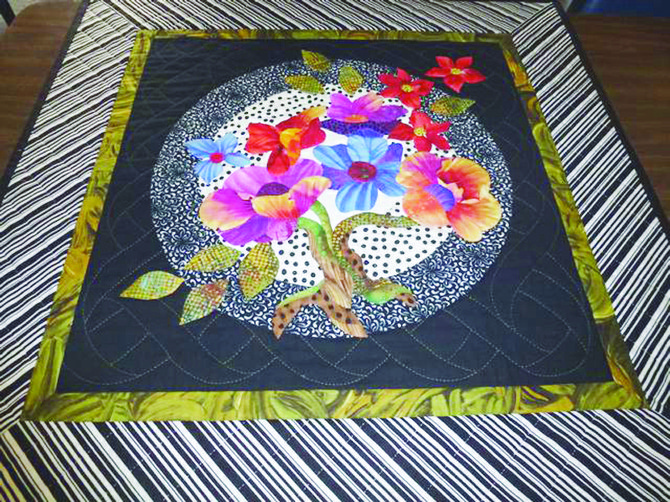 This poppy patterned wall quilt is an example of the work done by members of Horizon Quilters Unlimited. This wall hanging was designed and created by Sandra Smart of College Place, a frequent guest speaker at the meetings of the Yakima Valley quilters group.
Stories this photo appears in:

GRANDVIEW - Horizon Quilters Unlimited of Yakima Valley will meet Tuesday, March 11, at Immanuel Lutheran Church Hall, 300 S. Euclid Rd., in Grandview.