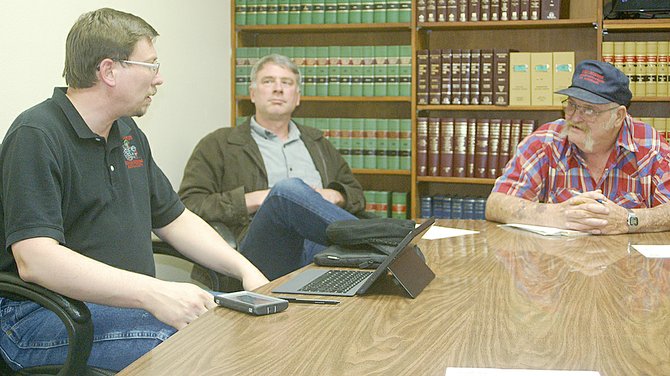 Sunnyside's sub-committee on community development chairperson Spencer Martin (L) leads discussions on the name considerations for the Homer Street soccer field now being considered as a city park to qualify it for state funding. Also pictured are Councilman Dean Broersma (center) and Sunnyside Parks and Recreation Commissioner Robert Van Horn (at right).

Stories this photo appears in:
Well, at least the new soccer field on Homer Street won't be called Simpson.