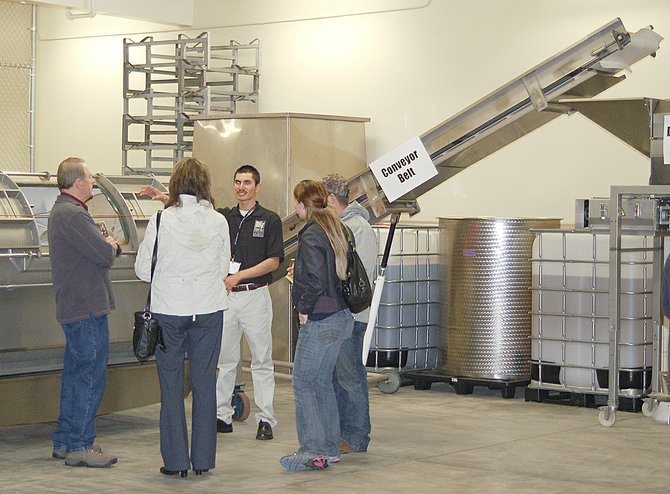 Enrique Reyna explains the use of various pieces of helpfully labeled equipment during the event last night. Reyna is a first-year student at the teaching winery, but has seven years of winery experience under his belt already.

Stories this photo appears in:

The fifth annual Teach, Tour & Taste event at Yakima Valley Community College's teaching winery was a big success despite a rainstorm dampening the area Wednesday night.