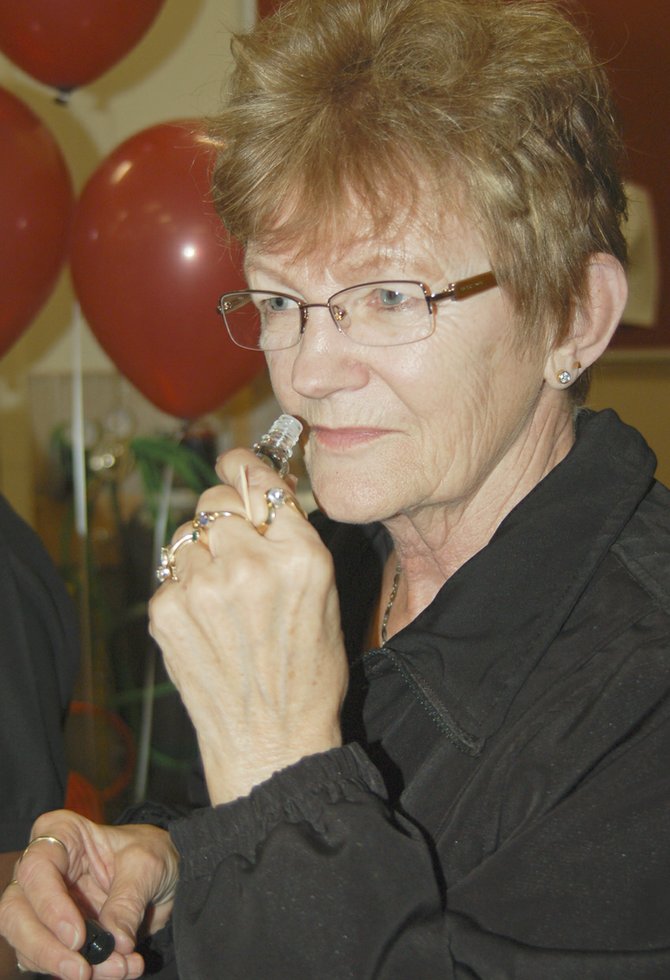 Marion Jones, a guest at the Teach, Tour & Taste event, sniffs a scent bottle. The scents mimic the effects that barrel aging have on wines, and visitors were asked to guess the scents, then determine which of the wines offered at the table had those scents.

Stories this photo appears in:

The fifth annual Teach, Tour & Taste event at Yakima Valley Community College's teaching winery was a big success despite a rainstorm dampening the area Wednesday night.